Note: This article features information and perspectives of two subject matter experts in the mortgage industry from Midwest Family Lending (MFL) in Urbandale, Iowa — Chuck West, President, and Jason Pleggenkuhle, Licensed Mortgage Loan Originator.
---

Mortgage Insights for Lenders and Marketers


Never waste a crisis.
If you worked anywhere in the mortgage or banking industry in 2008, you experienced firsthand just how turbulent the housing market can get.
If you're newer to the game, keep your seatbelt on.
"I think the biggest challenge in our industry is managing the very large fluctuations in loan volume," Chuck West, president of Midwest Family Lending (MFL) said. "It feels like either everyone wants to purchase or refinance a home, or no one does. This has the potential to drastically change your staffing needs which can negatively impact jobs.
"But with challenge comes opportunity, and it's our job and responsibility to recognize what opportunities are presenting themselves right now."
What are those opportunities and how can you take advantage of them?
It depends on your role.
INSIGHTS FOR MORTGAGE LENDERS
You are not a bot.
It's 2023, let's face it — many mortgage transactions are done entirely online. Borrowers can get a loan without ever having to meet their lender.
However, as a community-based lender, you do have an advantage – YOU ARE NOT A BOT!
"We are trending toward a culture where everything is more automated, so everyone wants to just hit the easy button," West said. "However, faster is not always better. Therefore, I believe there will always be opportunities in the mortgage business for advisors instead of order takers."
The "easy button" in this case, is partially in reference to the prevalence of Artificial Intelligence (AI) in mortgage lending.
In addition to being able to obtain a mortgage loan entirely online, AI can be a helpful tool for prospective homebuyers when comparing rates.
Still, it won't replace the need for knowledgeable local lenders who consumers can sit across from or jump on a phone call with – and most importantly, find the best solution.
"It (AI) makes life easier, but it's not going to automatically place John and Mary in the best loan," West said. "Their loan should be tailored specifically for them and their current financial situation, given it is probably the largest investment of their lives. It is essential to have a professional involved to make sure they end up in the right loan."
Offer up "dating" advice.
"There are more opportunities if you can get your mind around 'you marry your home and date your rate,'" West said.
West added that it's important for borrowers to know they still have the opportunity to get into the home they want without being locked into a high interest rate for 30 years.
"Yes, rates are inflated – but when rates drop in six months, a year, or 18 months, you (as a mortgage lender) need to be the first one on the phone to say, 'Hey, we have to get you out of that rate and get you into this one (refinance),'" West said. "Nine months or 18 months of an inflated rate is not a killer. Thirty years of it, that's bad news."
And consider people who don't have a choice when they move, like someone who's relocating for work, or a couple who's expecting an addition to their family and needs a bigger space.
"What we have to remember as loan officers is there are still people who need to buy homes," Jason Pleggenkuhle, licensed mortgage loan originator at MFL said. "Even if rates were at 12%, there are people who need to buy homes."
Also, home seekers must consider the cost of renting, which has increased as mortgage rates have risen. Knowing this, it may be a more advantageous long-term, and short-term, financial decision to buy rather than rent, Pleggenkuhle added.
It might also be helpful to provide a side-by-side comparison of a chart analyzing the advantage of buying a home vs. renting a home and cost-savings over a period of time.
West and Pleggenkuhle advise lenders to maintain an open line of communication with past borrowers and keep them informed. Perhaps this is obvious, but it's vital to your business.
"Why go to all this effort to get the customer in the very best position and create this relationship during the transaction, not to follow up and have the potential refinance when the opportunities exist?" West asked. "Initiate that conversation instead of relying on the borrower to do it, because they might not know what's current. Otherwise, they may miss the opportunity (to refinance) and pay a higher rate for too long."
Take advantage of any downtime.
Perhaps now's a great time to add new certifications or specializations to your repertoire (e.g., become a Certified Veterans Lending Specialist). It's also a great time to catch up on some of that required training you've been putting off (e.g., how to work with self-employed borrowers, or getting to know government loans). You might even attend some workshops or take a deeper dive into what programs, products, or grants are currently available.
It's all about being able to put your best foot forward when the time is right.
"Sometimes when people don't realize there's a grant (e.g., a first-time homebuyer or military), by the time they hear about it, the money might be exhausted, and isn't available," Pleggenkuhle said. "So, knowing your products and if they're still available, and understanding what's best for the client is key."
INSIGHTS FOR MARKETERS
No hill is too steep for a climber.
To effectively promote mortgage loans in an environment with rates as high as they've been in 15 years is a challenging endeavor.
Here are two creative approaches your institution might consider to market mortgages right now:
1. Houses are gold (and rates aren't permanent).
Emphasize the value of home ownership right now.
"The supply and demand equation in the housing market, especially across the nation right now, is really about supply," West said. "There are not enough houses to keep up with the current rate of household formations.
"Typically, you may see 2.5 million houses on the market nationally but there are only around 1 million currently. Therefore, it's probably a good time to buy a house because as rates decline and demand increases, so does the price of homes."
Pleggenkuhle added context giving an example of a borrower who didn't think they could afford to buy a home three years ago.
"Three years ago, the homes they were trying to buy were $160,000 and they were going to get 3.5 percent," Pleggenkuhle said. "That same home is $200,000 now, maybe $210,000, and they're at 6.5 percent.
"The ones that bought back then just feel blessed."
Your messaging should center around the idea that:
You can buy the home you want right now.
You can build equity.
Your lending team will keep you current on the industry's latest offerings and be the first to let you know when rates go down and it's time to refinance.


2. Spotlight your local mortgage lending heroes.
Feature your institution's local, knowledgeable, and trustworthy lending team.
"Typically, the loan officers at community banks (and credit unions) live in the community they serve and are inherently invested in that community's security," Pleggenkuhle said. "They understand solid banking relationships include loans and deposits. Building multiple banking relationships with their customers is essential to serving their community members."
Tell stories about the satisfied consumers who get into their dream home thanks to Robert, the senior mortgage loan officer – or Maria, the VA loan specialist. And share their stories on social media as part of your outreach.
---


*About Chuck West: West's path to the mortgage industry is a bit "disconnected." After graduating from South Dakota School of Mines and Technology with a mechanical engineering degree, he accepted a job with Shell Oil in California. He moved to Des Moines in 2002 and took over as majority owner of MFL and President in 2008. One of the highlights of his career is developing MFLCares in 2016 — an employee volunteer program that supports local causes in the Des Moines area.
---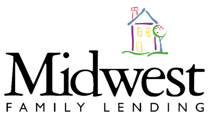 *About Jason Pleggenkuhle: Pleggenkuhle graduated with a finance degree from Iowa State University. He started as a loan officer in 2001 and joined Midwest Family Lending in 2017. In his free time, you may catch Pleggenkuhle at a baseball diamond watching his sons play, an Iowa State football game, or on his back deck grilling with family.
---